Raise Capital Faster
We've seen thousands of capital raise efforts.
One thing we know to be true - successful fund managers go where the money is!
Midland opens opportunities in the alternative investment market & makes investing easy
UTILIZE RETIREMENT ACCOUNTS TO HELP YOU RAISE CAPITAL
WHY IT WORKS
For Investors
---
Traditional brokerage firms allow individuals to invest in public markets.

Midland allows individuals to invest in private alternatives. These alternatives include hedge funds, private equity, venture capital, start-ups, Crypto funds, real estate syndications, and more.

For many investors, their IRA is their single largest liquid asset and they value the ability to participate in markets they know well.

Tax-sheltered returns can mean better returns for investors over the long term.

Rollover retirement plans from employer-sponsored plans are liquid and typically offer investors a large pool of funds to work with.
WHY IT WORKS
For Investment Managers
---
If someone likes what you're offering, it is easy for them to invest, regardless of where the money comes from.

IRA's are typically invested for the long-term and withdrawals are rare (only 5%) unless required.

Funds using IRAs have extremely high retention rate, allowing predictable cash flow and stability.

IRA investors are often savvy. This investor can be easy to educate and work with throughout the life of the offering.

When the process of onboarding IRA investors is streamlined, it's the fastest way to raise capital.
FOLLOW THE MONEY
With nearly $11 Trillion currently accessible in IRA accounts, there is an untapped opportunity for your capital raise. Many of your investors may be unaware that self-directed IRAs are flexible enough to allow for alternative assets. Here's what they need to know: they don't need a specialized IRA. They need a specialized administrator!
FREQUENTLY ASKED QUESTIONS
Is there a cost to the investment issuer (or deal sponsor) to get setup?
There is no cost to the issuer to get an investment on our platform. Our service charges are typically billed to the account holder and therefore there is no cost to the investment issuer for Midland to provide services.
Why do you need a custodian?
Midland specializes in assisting privately offered investments within the alternatives markets. The IRS requires that all IRAs have a custodian that holds title to investments within the retirement account. Most banks and brokerages offer this service provided that the account holds investments offered on their platform. Many of the larger custodians don't allow for private investments on their platform.
Will Midland market our offering?
Midland only offers neutral third-party recordkeeping and custody services. We will not endorse, sell, or market any offering nor will we influence an investor's ultimate investment decision. You can trust that Midland would never expose or influence your referred investor's investment decisions.
What do I need to provide to set up my investment for custody?
We make it easy to get your investment set up. Simply submit your offering documents, often a subscription agreement and wire instructions, through our Investment Onboarding Gateway. We aim to have all new investments setup within 24-48 hours.
What is my ongoing relationship with Midland
Midland will be the party in which you send investment returns and updates in value for any IRA investor for as long as they hold the asset within their Midland account.
We do hope that you enjoy working with us and this leads to a long-term referral relationship.
When do I introduce my investors?
Midland is the expert when it comes to IRA custody. Whenever there is interest from an investor, you can confidently introduce the Midland team. Think of us as your back office when it comes to IRA needs. You can expect that we will promptly and professionally work with your referrals.
What is the fastest way to onboard my investment?
Many of our most successful referral relationships utilize our OnePath onboarding process. This process generates a custom application solely for your investors that marries a traditional two-step process into one by including both the application and the subscription agreement. This streamlines the process and saves both the investor and the investment time and effort.
"My clients and I both use IRAs for investing because we're looking for assets that are high yielding, more income generating or have better returns than the standard investment options and Midland can custody those alternatives."
"Allowing investors to use their IRAs was one of the smartest things I did because out of the gate, we raised more capital. IRAs allowed me to get the fund launched.
Midland builds solutions to solve for real-world problems
OnePath
We understand you want to onboard investors quickly and without friction.

To simplify the investor experience, you onboard your fund with us first. Submit your details to us, at no cost, through our secure online process.

Each investor then follows one path that we create for your offering. In a single step, they open their account with us AND designate the amount to invest with you.
Here's what your investors see
"I've gone through the nightmare with other custodians - Midland is worth their weight in gold."
"Midland lets us send the equity distribution in one lump sum. We send one wire a month with a spreadsheet and they do the work."
"Midland really differentiates itself in how it interacts with investment sponsors. They do an amazing job interacting and communicating with me as the head of the capital raise so I recommend Midland because they make my life easier."
YOUR CHALLENGES
We Understand
---
You may feel forced into accepting an IRA investor and you have to find a custodian

You want to ensure that the custodian can handle the particulars of your offering

You need to supply subscription documents to the investor

You need to deliver required documentation to the plan custodian to make the investment

You want status updates from the custodian relevant to the investment in the account
PRO PORTAL - ACCESS YOU NEED
TAKE THE FIRST STEP
Set Up Your Fund
If you are actively raising capital, you can already get set up on our platform. Simply submit your information, documents, and investment details and within a couple of days, we'll have you up and running.
You're ready to accept IRA funds for your 1st investor - or your 50th.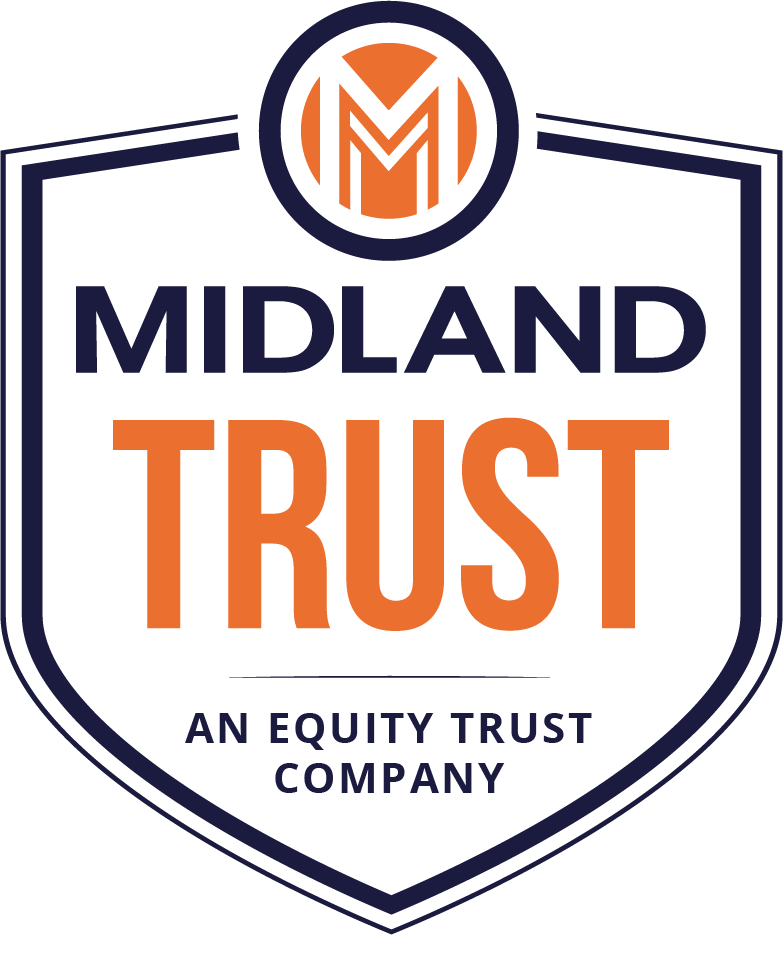 I use Midland because of the personal relationship. When I call Midland, I get the same person every time. They know my business, so I don't have to explain anything.
I do business with Midland because they make it easy. They know our product, they know our clients, they know me. I can send them an email asking if they can change something for a client and they always email me back "no problem." I can tell (our rep) that a client wants to invest and she gets it going and makes it happen. I don't have to worry about anything, ever.
Every time I call, I know there's a familiar voice. You don't have to repeat your story 10 times or go through a series of hoops to get things done. It's no hassle.
Working with Midland has been a very positive experience. Unsolicited, we use Midland as our primary custodian. They're flexible, they're personal, they seem to be genuinely good people. We catch up with them on the phone or at lunch from time to time. It's been a positive experience