Investment Advisors & Financial Planners
Service You Can Trust
Investment advisors and financial planners are turning to alternative assets to help clients truly diversify their retirement portfolios. Individuals who want a hands-on approach to growing their retirement enjoy the advantages of using self directed accounts.
Retirement accounts at Midland hold a large range of alternative assets. These include real estate, notes, hedge funds, and private equity offerings.
Midland is adept at streamlining the process for portfolio diversification. We provide exceptional services to investment advisors, financial planners, and investors. Clients and/or their advisors choose the alternative investments for the self directed account.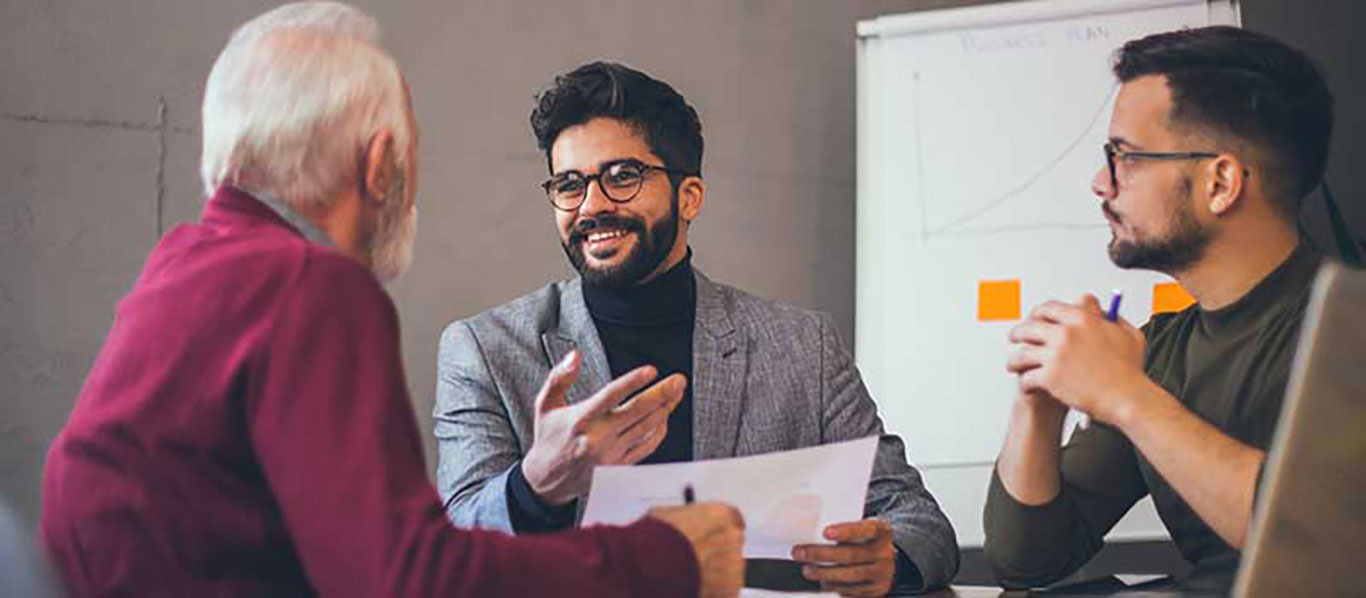 Dedicated Representative
Midland prides itself on personalized service. With a knowledgeable staff here to assist you, Midland is ready to find personalized solutions to your needs. We offer a tailored approach for each investment sponsor, allowing you to determine how much client interaction you desire. Furthermore, your dedicated representative will be the main point of contact for both you and your clients from day one, ensuring smooth and efficient funding of the investment offering.
Master Account Access for Investment Advisors/RIAs
Midland can provide an online master account for investment sponsors with which you can find real-time updates on your client's transactions and know exactly where your clients are in the investment process.
Advanced Online Portal for Clients
With our innovative technologies, Midland clients have real-time access to their accounts. Access includes online purchases, distributions, contributions, online bill pay, and an income payment portal so they can see deposits hit their account.
Fast Processing Times
Midland aims to be the most responsive company in its industry. Investments are processed within 24 hours of receipt of cleared retirement funds and completed investment paperwork. This streamlined process means you can spend your time finding new investors rather than constantly following up on expected fundings in your pipeline.
Easy Valuation Solutions
One of the requirements of an IRA custodian is to annually report the value of the account to the Internal Revenue Service. At Midland, we make valuations easy. Unlike some custodians who require each client to gather supporting documents from you, Midland can work directly with you or your point of contact to update values in mass rather than creating effort for each of your clients.
Do You Have Non-IRA Clients Invested in Alternative Assets?
Midland offers custodial account options to serve those clients' needs. A custodial account is an investment account for taxable money. This money can include personal savings, corporate savings, or trust funds. Custodial accounts allow investors to buy and sell alternative investments not traditionally offered by other custodians.
Benefits of Custodial Accounts for Investment Advisors & Financial Planners
There is only one account to which dividends can be easily directed.
Midland allows investments to be housed under one umbrella as clients can have an IRA and a taxable account with Midland.
With accounts held under one umbrella, you have easy fee calculation and advisory fee payments using cash within the account.
Midland provides one statement with details for all assets held within an account and one contact regarding account funds.
Benefits of Custodial Accounts for Your Clients
Acts as a home for your taxable money to efficiently allocate to alternative investments.
Provides the tools to bring your investment online and process paperwork electronically.
Allows for flexibility and tax diversification.
Manages cash.
Generates a historical database of all account activity and investment performance.
Safekeeps investment documents.
Prevents annual limits for how much individuals can save.
Prevents IRS withdrawal restrictions or early

distribution

penalties for withdrawing before age 59½.
Withdrawals are only taxed on the gains of the investments rather than the entire withdrawal amount (like Traditional IRAs or nonqualified withdrawals from Roth IRAs). Long term gains on taxable accounts are taxed at a rate of 15%.
Joint accounts have rights of survivorship (JTWROS). This grants ownership of the account assets to the surviving individuals when a joint account holder passes.
Types of Alternative Investments
Midland allows all types of alternative investments, including:
Types of Taxable Accounts Offered at Midland
Individual
Trust
Joint

Joint Tenants with Rights of Survivorship: All account owned assets are transferred from the deceased account holder to the surviving account holder.
Tenants in Common: Account owned assets are transferred to the deceased accountholder's designated beneficiary(ies).
Tenants by Entirety: Only in allowable states. Any change in ownership of assets of one account holder requires the consent of both account holders. All account owned assets are transferred from the deceased account holder to the surviving account holder.