Our Mission Statement
Midland opens opportunities in the alternative investment market and makes investing easy.
Since 1994. Midland has helped individual investors and financial professionals achieve their financial goals through alternative investments. Our services give clients complete control over their retirement investment decisions by allowing them to self-direct.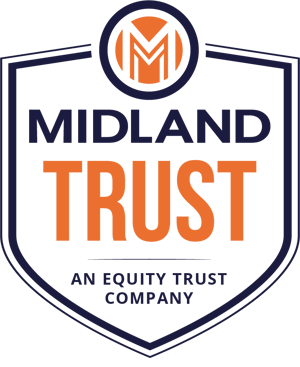 Benefits of Working With Midland
Professional Partner Benefits
ALTERNATE SOURCE OF FUNDS
Your clients' retirement accounts provide another source of funds with which to invest.
SOURCE OF CAPITAL
Unlock a new way to raise capital. Midland is a strategic partner that makes this process easy for investment sponsors and their clients
DEDICATED SERVICE TEAM
We offer a dedicated client service ream for every professional partner and will help you and your clients every step of the way.
MIDLAND ONEPATH
OnePath is a simple. personalized. turn-key solution that allows your investors to complete investment requirements with ease.
EASE OF INVESTING
Our mission is to make investing easy. We will help you every step of the way!
CAE STUDIES
Draw inspiration from other investors' self-direction stories.
FLEXIBILITY
Use the same account at Midland to invest in many alternative investments.
EASY-TO-USE-PORTAL
The Midland360 Client Portal gives you 24/ 7 account access.
Trust Midland
Midland Trust Ranked One of the Top IRA Custodians in the Nation

Every year, Wealth Advisor publishes America's Best IRA Custodians. This year, Wealth Advisor ranked Midland Trust as one of the top IRA custodians in the nation. This was Midland's first year in the survey, and we are the only employee-owned company included. Wealth Advisor ranks participating IRA custodians based on survey results from their subscribers. The publication provides IRA investors with information about why the IRS requires a custodian. It also highlights what investors and advisors seek in a custodian. Review the entire publication.

Midland Trust has been accredited with the Better Business Bureau since 2012 and has an A+ rating.