Equities – Stocks, Bonds, & Mutual Funds
While Midland specializes in alternative investments, we understand that true retirement account diversification can include a mix of self directed assets and publicly traded securities. This is why Midland has established a relationship with TradeStation to allow you the ability to invest in equities (stocks, bonds, and mutual funds) under the umbrella of your Midland account. By opening a Midland-TradeStation brokerage account, you give yourself the power of ultimate diversification. Opening a brokerage account is easy and fast. Consolidate your IRA investments today.
Email the Midland Trust Future's Team at Futures@midlandtrust.com for additional assistance.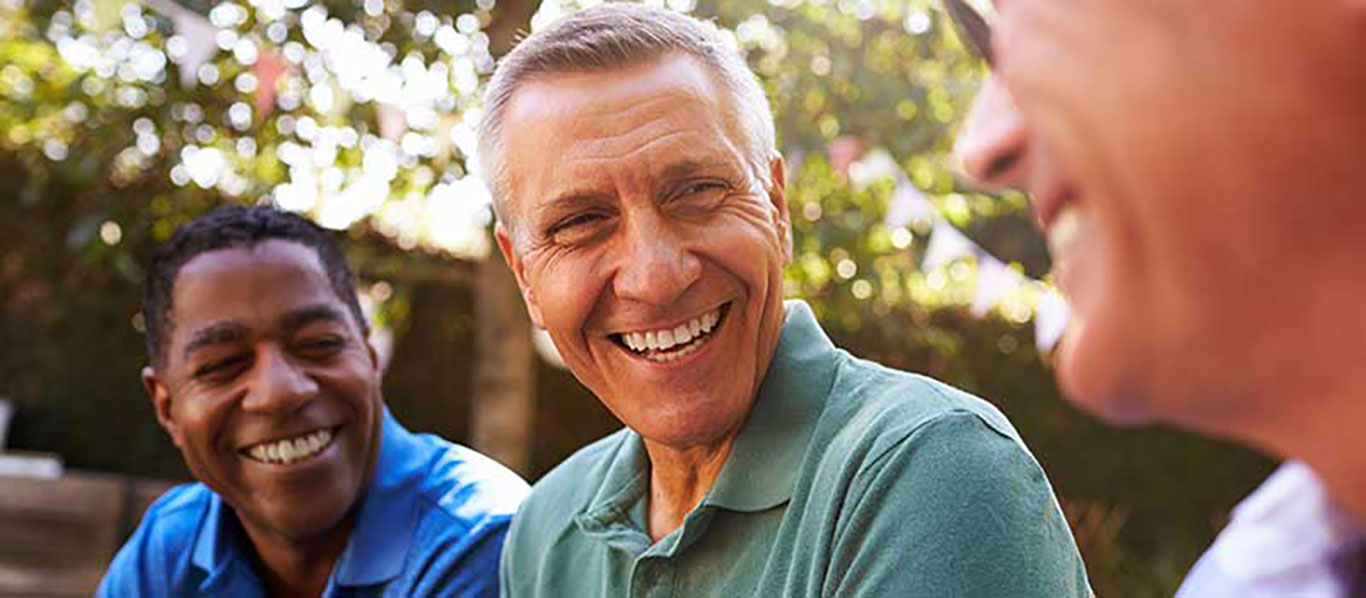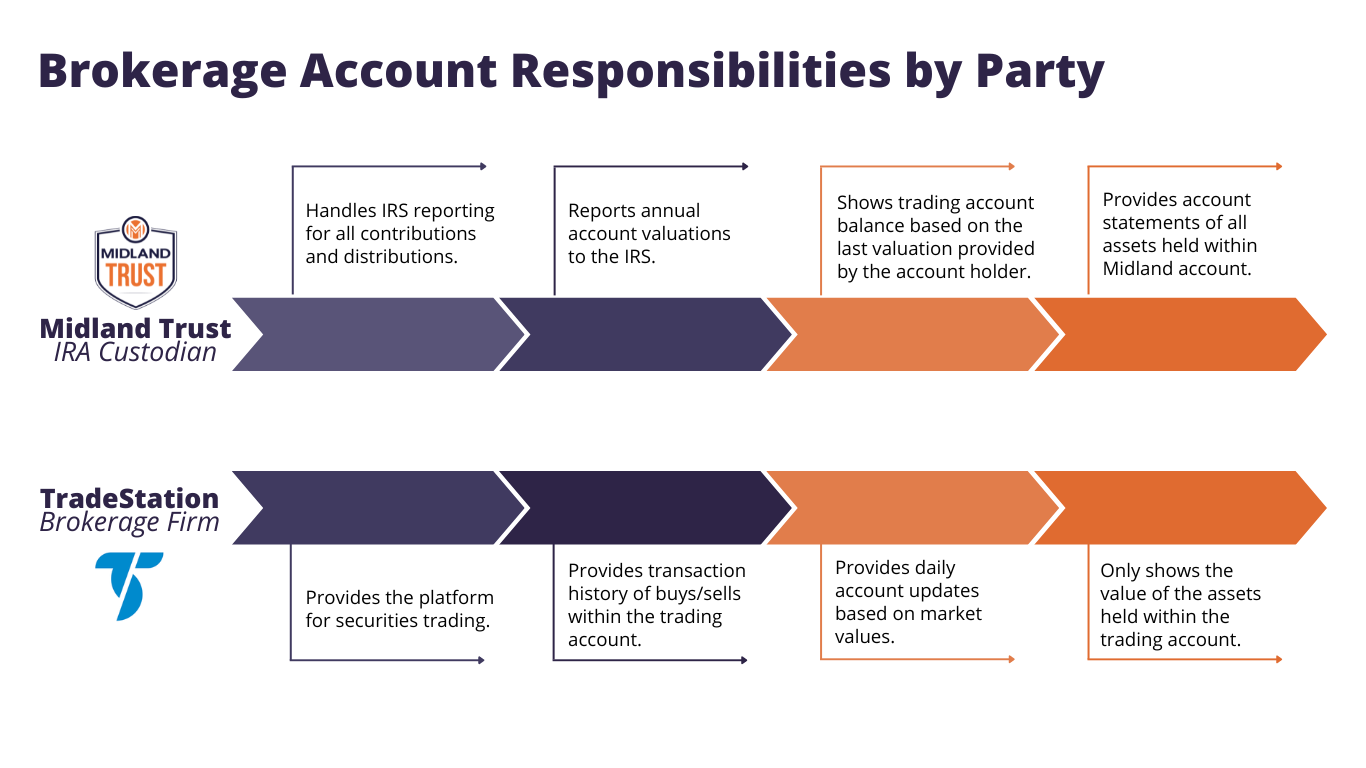 Equities Allowed in a Brokerage Account
You can invest in the following securities using your Midland-TradeStation account:
MUTUAL FUNDS
Includes
open-ended
mutual funds
EXCHANGE TRADED FUNDS
ETFs
INDIVIDUAL STOCKS
Includes Pink Sheet and Bulletin Board
FIXED INCOMES
Bonds and Treasuries
OPTIONS
Calls and Puts
Equities/Brokerage Account FAQs
What is the Relationship Between Midland and TradeStation?
Midland Trust Company serves as the custodian of your retirement account, providing all tax reporting and recordkeeping services. TradeStation serves as the broker, allowing you to buy/sell securities on their platform.
How is the Account Titled at TradeStation?
The TradeStation account is held in the name of your Midland account. For example, Midland Trust Company as Custodian FBO Client Name Client Account Number.
Is There Any Advantage in Going With a Midland-TradeStation Brokerage Account?
Opening a TradeStation brokerage account in the name of your Midland IRA allows you to consolidate all your assets into one IRA versus having multiple IRA accounts with different custodians.
It can also shorten the timeframe for getting cash into your Midland account. While custodial transfers take two weeks, on average, liquidating funds from your Midland-TradeStation brokerage account can typically be done within five business days.
How Long Does It Take to Open My Account?
Midland submits your account application within one business day of receipt. From there, account opening typically takes between three to five business days.
How Long Does It Take for the Funds to Be Reflected in My Account?
Funds will be reflected in your Midland-TradeStation brokerage account within two business days from when we initiate the wire to TradeStation.
How Do I Report the Value of My Midland-TradeStation Brokerage Account at the End of the Year?
Midland will work with TradeStation to get your year-end account value. You can also upload a copy of your TradeStation statement at any time on your Midland360 Client Portal.
Why is the Value I See in My TradeStation Portal Different From the Value Listed in My Midland360 Portal?
Midland and TradeStation can work together to offer these accounts. However, Midland and TradeStation's systems do not sync with each other. The valuation you see listed in your Midland portal can be different due to one of the following:
The year-end value we received from TradeStation
The last known value based on the last statement or update received from you as the account owner
The amount that initially funded the trading account
Can I Have Both a Roth IRA and Traditional IRA Midland-TradeStation Brokerage Account?
Yes! You will only need to complete two Midland-TradeStation brokerage account applications to establish two separate trading accounts.
Will I Have a Direct Point of Contact Over at TradeStation?
TradeStation has a dedicated team that will assist you with questions you may have specific to the TradeStation platform. They can be reached at (800) 822-0512. Please contact Midland to set up your brokerage account.
Can I Buy and Sell Securities Using My Smartphone?
Yes, you can download the TradeStation application to be able to trade from your smartphone.
Can I Move Money From My Midland-TradeStation Brokerage Account to an IRA I Have Directly With TradeStation and Vice Versa?
Because your Midland IRA is the Midland-TradeStation brokerage account owner, all funds to and from the account must first flow through Midland. Contact us for further details on this process.
What Are the Fees?
Midland charges the following fees for the Midland-TradeStation brokerage account:
$50 annual asset fee
$50 transaction fee to send money to the brokerage account for initial funding (wire fee included)
$25 transaction fee to send additional funds to or remove funds from the brokerage account (wire fee included)
TradeStation may also charge fees based on transaction activity. Please contact Midland or TradeStation for more information.